.IMG
group show
12 August - 5 September 2020
Halle M, See U, Brussels
click >>
.IMG is an exhibition bringing together images of science and images of art, in a dialogue articulated through similarities, confrontation, analogies or differences, taking place in the majestic Halle M, the former stables of the police barracks in Etterbeek.
Conceived as a suspended structure and close to the idea of installation, .IMG develops at the meeting point between
John Berger's reflections presented in "Ways of seeing" (1972) and medicine Nobel Prize Eric R. Kandel research on visual memory.
The exhibition explores the concept of the image as an abstraction from the physical object it is normally tied to. By removing the materiality of the artworks and of the lab samples, and simply presenting the images printed on a semi transparent floating immersive structure, .IMG invites the public in an interplay of transparencies, overlaps and similarities, where the boundaries between what we know and what we assume constantly blur.
---
Artists
Anna Boch | Jules Chéret | Gisbert Combaz | Gustave De Smet | Jean Delville | Maurice Dupuis | James Ensor | Alfred Hazledine | Pal Horvarth | Eugène Laermans | Godfried Schalcken | Léon Spilliaert | Théo Van Rysselberghe | Fernand Verhaegen
Scientists
Fabien Baldacci – Cresp | Marie Baucher | Fatima El Atrassi | Florence Haudin | Daniel Martinez Tong | Daniel Monteyne | Jihad Moussawi | David Perez-Morga| | Guillaume Schweicher | Priscillia Simmonis | Laure Twyffels | Quentin Willot
---
Scenography:
Marie Douel
Photographic consultant:
Laetitia Bica
Production:
Ohme
Supported by
Innoviris,
Ixelles | Elsene
and
Inforsciences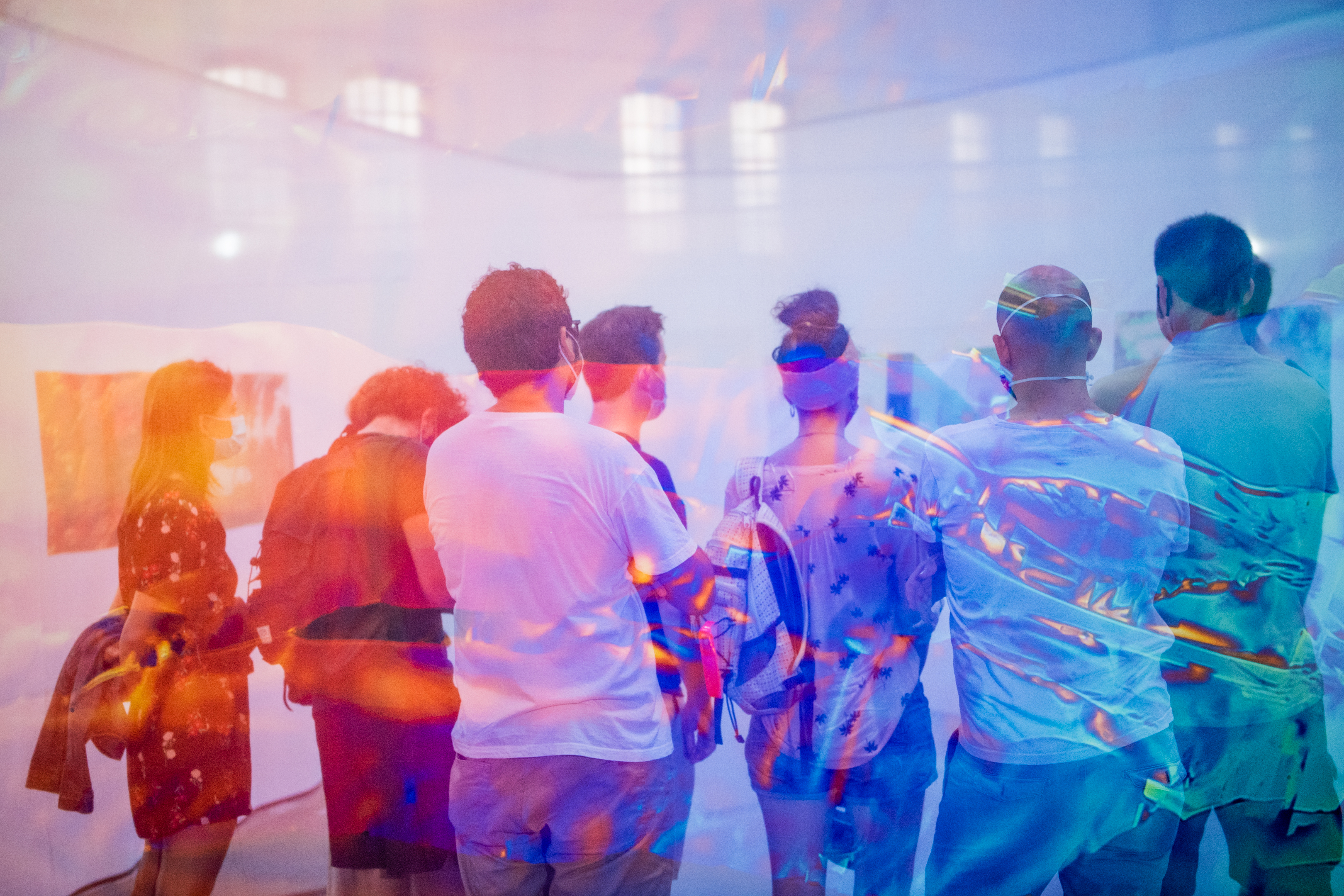 all photos © Marie Douel and Mathieu Golinvaux